Declaration of Shelf Life
Declaration of Product Shelf Life for Monolithic Power Systems, Inc.
Monolithic Power Systems, Inc. is pleased to declare that its analog IC devices have a shelf life of five (5) years based on production date code. This assumes the integrity of the moisture barrier bag seal has not been compromised during that time period.
Please see our Standard Terms and Conditions for information about our product warranty.
Should you have any questions regarding this declaration, please contact your local Sales Representative.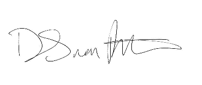 Dirk van Putten
Quality Manager, QMS and Automotive