Events
Upcoming Events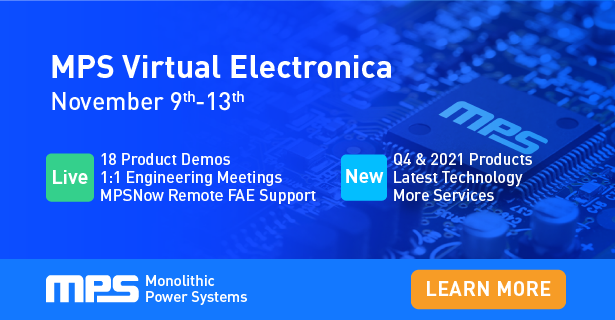 MPS Virtual Electronica Experience
November 9-13 | Virtual
With tradeshows postponed and, in some cases, canceled for the foreseeable future, we are excited to share some of our new technologies and products through our digital platform.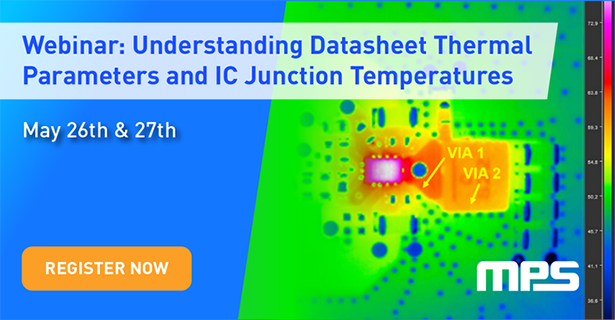 Understanding Datasheet Thermal Parameters and IC Junction Temperature Webinar
May 26th Session | 9:00 AM Pacific | 12:00 PM Eastern | 6 PM CEST
May 27th Session | 10:00 AM CEST | 5:00 PM JST/KST
Automotive systems of the future will demand higher power and integrate more electronics, making thermal management a big area of concern. Unfortunately, it can be quite confusing trying to understand how a datasheet's thermal parameters translate to your real design – when should you use theta instead of psi, for example, and how to convert PCB temperatures to what's going on inside the IC.
SPS smart production solutions
November 24-26 | Nuremberg, Germany
With its unique concept, SPS covers the entire spectrum of smart and digital automation – from simple sensors to intelligent solutions, from what is feasible today to the vision of a fully digitalized industrial world.
Shop By
Shopping Options
Category