MPQ2908 - 48V Buck Converter for Automotive Systems
REFERENCE DESIGN
DOWNLOAD THE FULL REFERENCE DESIGN

Get valuable resources straight to your inbox - sent out once per month
We value your privacy
Description
New automotive designs are adopting 48V power systems in order to reduce power loss in the vehicle's cable harnesses and reduce their weight. However, this presents a challenge when trying to comply with EMC regulations. Success is possible through thoughtful component placement and PCB layout, together with techniques like frequency spread-spectrum (FSS).
This reference design showcases a 48V to 12V buck converter, capable of delivering 15A of current and complying with CISPR-25 Class 5 EMC standard.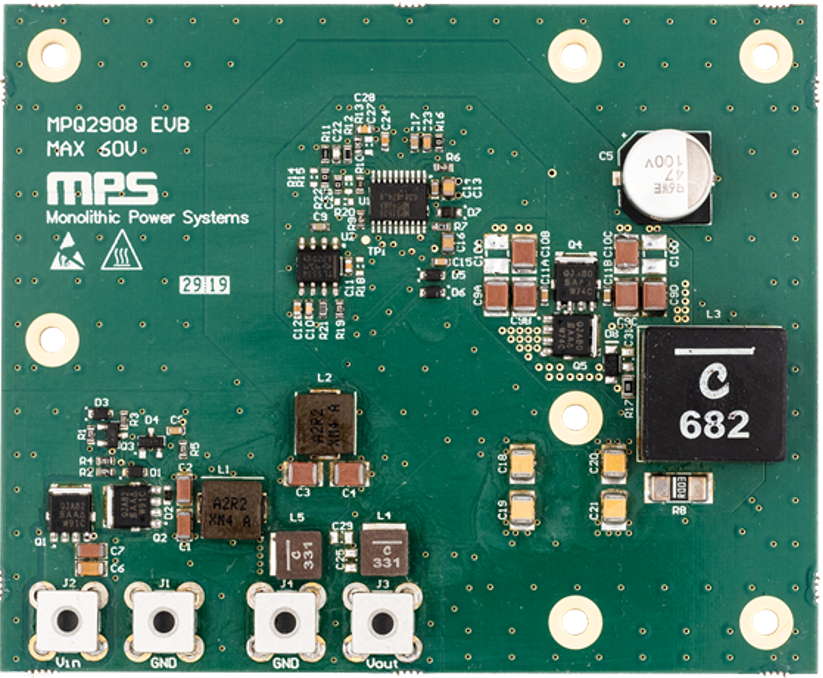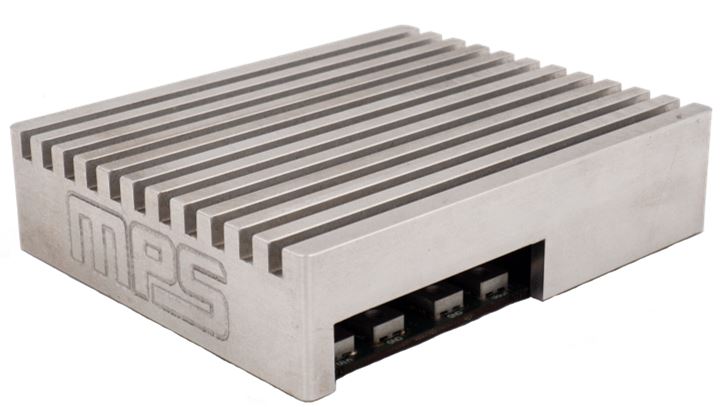 AEC-Q100 Qualified

Wide 4V to 60V Operating Input Range

Dual N-Channel MOSFET Driver

0.8V Voltage Reference with ±1.5% Accuracy Over Temperature

Low Dropout Operation: Maximum Duty Cycle at 99.5%

Programmable Frequency Range: 100kHz - 1000kHz

External Sync Clock Range: 100kHz - 1000kHz

180º Out-of-Phase SYNCO Pin

Programmable Soft Start (SS)

Power Good (PG) Output Voltage Monitor

Selectable Cycle-by-Cycle Current Limit

Output Over-Voltage Protection (OVP)

Over-Current Protection (OCP)

Internal LDO with External Power Supply Option

Programmable Forced CCM and AAM

Available in TSSOP20-EP and QFN-20 (3mmx4mm) Packages

Available in a Wettable Flank Package

External Frequency Spread-Spectrum modulation (FSS)

External Input Over-Voltage Protection (OVP)

External Reverse-Polarity Protection (RPP)
1.2 Applications
Automotive Power Systems

Industrial Systems
1.3 Block Diagram
Buck converter with 48V nominal input, 12V 15A output capability, input EMI filter, RPP and OVP, FSS modulation.

Figure 1: Block Diagram
1.4 Related Solutions
| | |
| --- | --- |
| MPS Integrated Circuit | Description |
| MPQ2908A | 4V-60V Input, Current Mode, Synchronous, Step-Down Controller. AEC-Q100 Qualified |
Table 1: MPS Solutions
1.5 System Specifications
| | |
| --- | --- |
| Parameter | Specification |
| Input voltage range | 18VDC to 60VDC |
| Output voltage | 12VDC |
| Maximum output current | 15A (with 12V output) |
| Switching frequency | 430kHz |
| Board form factor | 94mmx78mmx12mm |
| Peak efficiency | 94.2% |
| 12V output ripple | 22mVp-p |
Table 2: System Specifications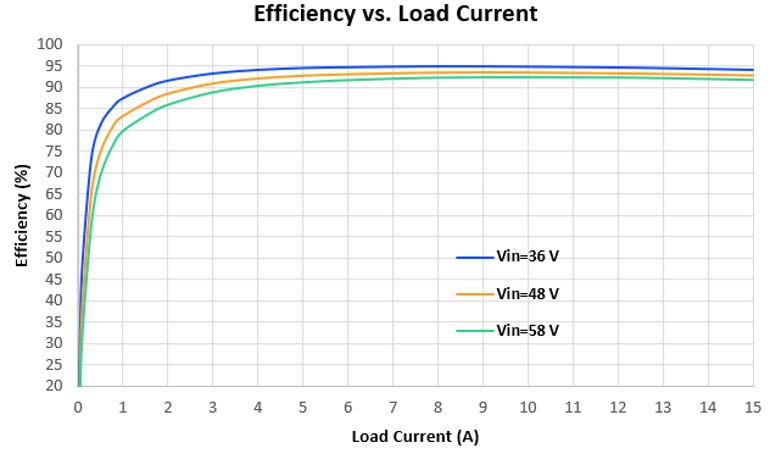 Figure 2: Load Regulation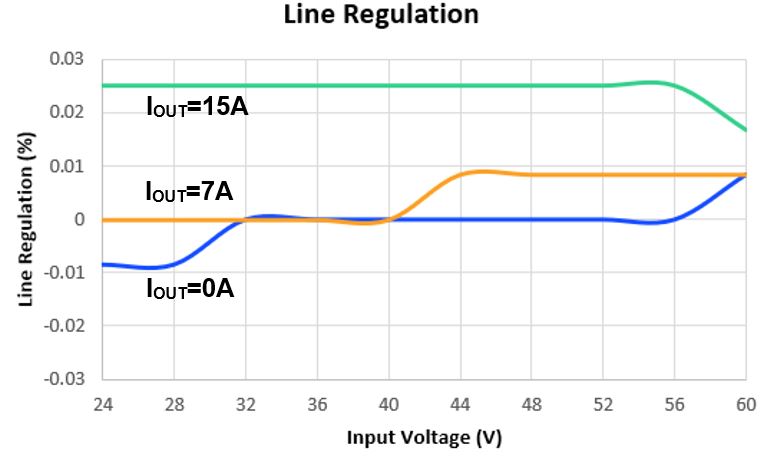 Figure 3: Line Regulation

Figure 5: Transient overvoltage test - Figure 6: Cold-crank test