MP86963
NOT RECOMMENDED FOR NEW DESIGNS
20A, 27V, Intelli-phase Solution (Integrated HS/LS FETs and Driver) w/ 3.3V Tri-State Logic in 5x5(mm) TQFN
MP86963 continues to be in production for existing customers. Please consider this alternative for new designs: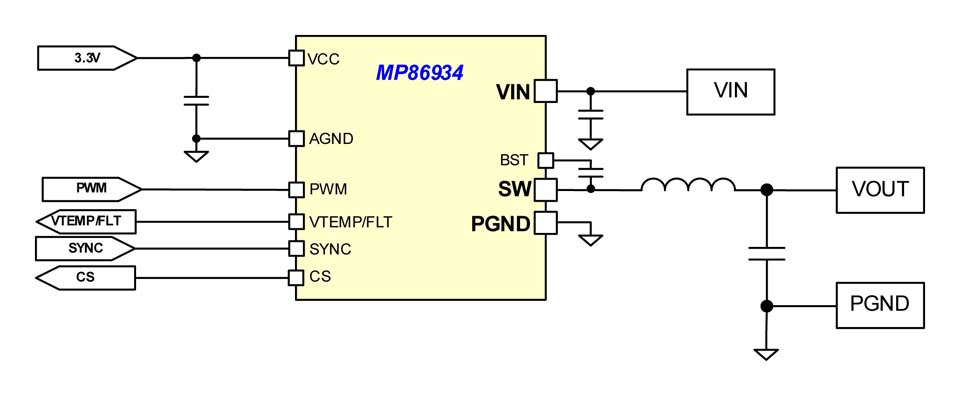 MP86934
16V Intelli-Phase Solution in TQFN 3x4
Features & Benefits
Wide 4.5V to 16V OperatingInputRange
Compliant to Intel DrMOS V4.0 Spec.
25A Output Current
Accepts Tri-State PWM Signal
Built-In Switch for bootstrap
Current Sense
Temperature Sense
Current Limit Protection
Over Temperature Protection
Fault Reporting: OC and OT
Used for Multi-Phase Operation
Available in TQFN-21 (3mmx4mm) Package
… and many more!