9-Bit to 14-Bit, MagAlpha Automotive Angle Sensor with ABZ Incremental and PWM Outputs
Description
The MAQ473 detects the absolute angular position of a permanent magnet, typically a diametrically magnetized cylinder on a rotating shaft. Fast data acquisition and processing provide accurate angle measurement at speeds from 0rpm to 60,000rpm.
The MAQ473 supports a wide range of magnetic field strengths and spatial configurations. Both end-of-shaft and off-axis (side-shaft mounting) configurations are supported. The MAQ473 features magnetic field strength detection with programmable thresholds to allow sensing of the magnet position relative to the sensor for the creation of functions such as the sensing of axial movements or for diagnostics.
The on-chip non-volatile memory (NVM) provides storage for configuration parameters, including the reference zero angle position, ABZ encoder settings, and magnetic field detection thresholds.
The MAQ473 is AEC-Q100 qualified and is available in a QFN-16 (3mmx3mm) package.
Show more

Show less
Features & Benefits
9-Bit to 14-Bit Resolution Absolute Angle Encoder
Contactless Sensing for Long Lifespan
SPI Serial Interface with Parity Bit for Angle Readout and Chip Configuration
Configuration Programmable Magnetic Field Strength Detection for Diagnostic Checks
Incremental 12-Bit ABZ Quadrature Encoder Interface with Programmable Pulses Per Turn from 1 to 1024
14-Bit PWM Output
3.3V, 12mA Supply Current
-40°C to +150°C Operating Temperature
Available in a QFN-16 (3mmx3mm) Package with Wettable Flanks
Available in AEC-Q100 Grade 1
Show more
Show less

Active Part Numbers:
MAQ473GQE-AEC1-Z MAQ473GQE-AEC1-P
Part numbers ending in P and Z are the same parts. P and Z only indicates reel size.
Meaning of P & Z

Evaluation Tools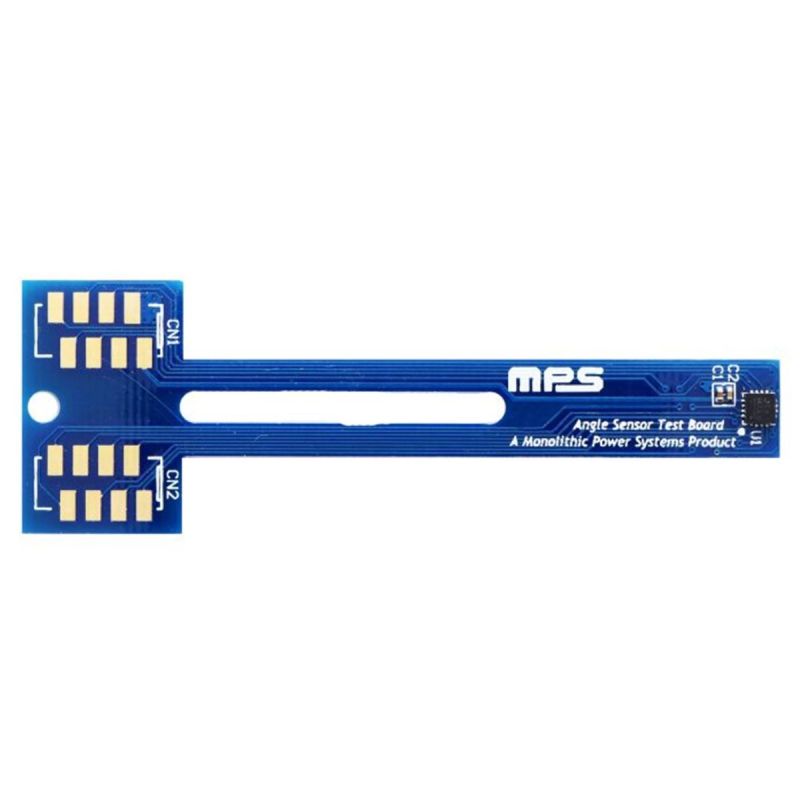 TBMAQ473-Q-LT-01A Evaluation Kit Long Evaluation Board for the MAQ473
The TBMAQ473-Q-LT-01A is the long evaluation board for the MAQ473 MagAlpha magnetic position sensor. The sensor is mounted on the edge of the board, and can therefore be used in both side-shaft and end-of-shaft configurations.
It requires the EVKT-MACOM communication kit and the Macom App Software to evaluate MagAlpha functionality and performance with the set-up, such as noise level, refresh rate, start-up time, and magnetic field dependence.
In addition to this long (LT) evaluation board, there is a round format (RD) version, in which the sensor is mounted in the center of the board for end-of-shaft configurations.
TBMAQ473-Q-RD-01A
Round Evaluation Board for the MAQ473
Macom App Software
Windows Desktop Application + Drivers for the MagAlpha Communication Kit.
EVKT-MACOM
MagAlpha Communication Kit to Connect to Sensor Test Boards (TMBA) and Rotary Knob Kit, Requires Macom App Software