Power Over Ethernet (PoE)
Power Over Ethernet (PoE)
MPS's PoE (Power over Ethernet) ICs enable easy design, simple BOM, and high efficiency for applications that require delivering power over Ethernet cables. We can also provide strong design support from the beginning of the design to final system testing. Our full portfolio of PSE (power-sourcing equipment) and PD (powered device) products is capable of supporting power from 13W (IEEE802.3af) to 71.3W (IEEE802.3bt).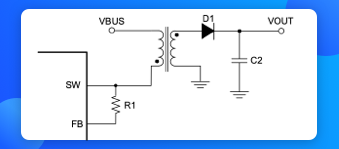 Optimized PSR Feedback

Simple BOM

Low transformer cost, no aux winding

Lower impedance for high efficiency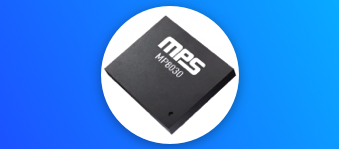 High Integration

Fully integrated PD + DC/DC

Minimal external components

Easy layout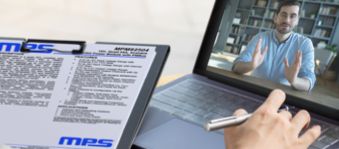 Strong Design Support

Schematic

PCB layout

Transformer selection guide
Leveraging proprietary
BCD process, innovative design
and packaging technology
Reduces space requirements


MPS' Power over Ethernet (PoE) family offers an extensive portfolio providing an end-to-end solution for home, office, industrial and traffic monitoring systems up to 40W+ thanks to our industry leading power density. Many of our products integrate the PoE interface device as well as a power converter or controller into one package to support IEEE 802.3af/at and higher power applications.
We also offer stand-alone PoE interface devices as well as standalone power converters/controllers. MPS's industry leading isolated Primary-Side Regulated (PSR) flyback converters eliminate the need for opto couplers, which reduce size and cost. Our proprietary BCD process, innovative design, and packaging technology make our parts easy to use. Programmable soft start, frequency, UVLO, EN hysteresis make customization easy. With integrated pulse skipping mode at light load, MPS's PoE parts offer high efficiency during all power delivery levels. This also means that our parts generate less heat making the thermal design easy and effortless. MPS' solutions offer the power and flexibility to meet many PoE standards for access points, VoIP phones, reverse power feeding, security cameras, PoE switch, and modem applications.
PoE Articles
VIEW ALL

PoE Videos
Power Over Ethernet Guide
MPS offers a wide range of PoE products, including PSE controllers, PD controllers, DC/DC converters, and PD controllers with integrated DC/DC converters. These products are able to achieve full power level designs that meet IEEE standards from IEEE 802.3af to IEEE 802.3bt. Our proven products can be widely applied in PoE applications such as IP phones, wireless access points, surveillance cameras, network switches, industrial IoT equipment, 5G small cells, and more.
This guide covers:
Application & PoE Standard Evolution
Power over Ethernet Power Classification
MPS PoE Products Selection Guide
Why MPS's Power over Ethernet Solutions?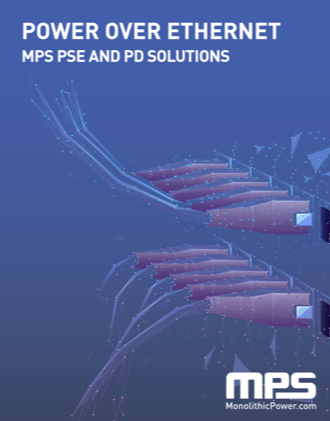 DOWNLOAD

MP8030
Fully integrated 802.3bt POE PD with integrated DCDC Controller
MPS's fully integrated 802.3af/at/bt PoE PD interface devices feature an integrated high-efficiency flyback/forward controller. These PD interfaces have all the functions of IEEE 802.3af/at/bt, including detection, 5-event classification, and a configurable inrush current and operation current limit. They also integrate a 100V/0.35Ω hot-swap MOSFET for ≤51W (Class 6) applications and a GATE1 driver to enhance efficiency for high-power applications (>51W). The GATE2 driver supports external low RDS(ON) N-channel MOSFET to replace traditional diode O-ring, and can avoid high power loss on the diode when powered by an adapter.
MP8030