MPS Configurables are the world's first Power Modules and IC's that can be configured to meet your specific power requirements. This cuts the design cycle dramatically with easy to use configuring tools that eliminate tedious lab work, but also uses the same silicon from prototyping to production.
DC/DC Step-Down Power Module
Configure it in a module and order as module or IC: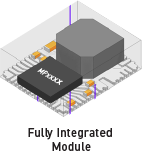 OR
Select Power Requirements:
Configurable for all your power needs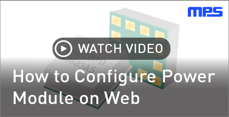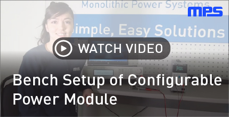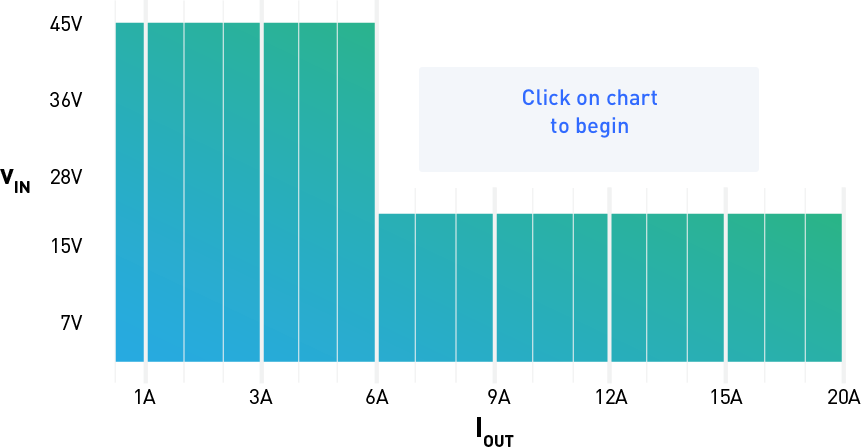 Web Configurable
Our website configuration and simulation tool allows you to quickly enter your load requirements, change your output voltage, adjust your passive component parameters and instantly evaluate your design performance. Changes to design can be made immediately, eliminating time consuming system verification and board rework, dramatically reducing design time.
Learn More
Web Configurable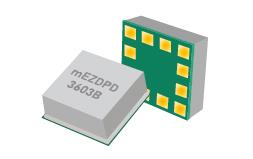 Output voltage to 12V
Output current limit to 3A
35+ More configurable parameters
Web Simulation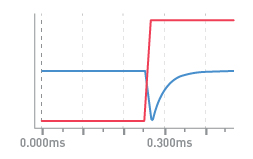 Adjust parameters
Optimize performance
Verify design
Fast Prototyping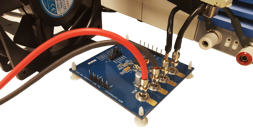 No component change
Reconfigure on bench
Field Configurable
Order a complete configuration kit for configurable modules, including board, connector cables, communication interface device, and flash drive with MPS software. This configuration kit for configurable modules will allow you to configure, optimize, and update your design in a matter of hours. You simply connect your board, download the GUI files and begin configuring.
Learn More

Factory Configurable
IC power solutions can be adjusted at our factory to meet your unique specifications. Work with our engineering team for the optimal solution.
Learn More