All-in-one Flyback Controller with Integrated Primary and Secondary, Synchronous Rectification Driver with Capacitive Isolation
Description
The MPX2001 is an all-in-one flyback controller solution. The MPX2001 integrates a primary driving circuit, secondary controller, and synchronous rectification driver all in one chip, maintaining the benefits of both primary-side regulation (PSR) and secondary-side regulation (SSR).
With the MPX2001, system complexity can be reduced since no feedback circuit is needed. Therefore, the total BOM cost is reduced. At the same time, a synchronous rectifier (SR) can be matched perfectly with the driving signal of the primary-side MOSFET. With this feature, the SR can operate safely in continuous conduction mode (CCM), which helps increase overall efficiency and provides the design with more flexibility.
The MPX2001 features advanced protections, including primary-sense output over-voltage protection (OVP), primary over-current protection (POCP), real secondary-sense output overload protection (OLP), internal/external brown-in/brown-out (B/O, B/I), short-circuit protection (SCP), current-sensing short protection (SSP), internal thermal shutdown, under-voltage lockout (UVLO), and an externally triggered protection (Ext.P).
The MPX2001 is available in SOICW20 and SOICW20-19 packages.
Show more

Show less
Features & Benefits
Isolation Voltage >4500Vrms
UL1577 and IEC 62368 Safety Approved
100% Production HIPOT Test at 4500Vrms/50Hz
650V Integrated HV Current Source
200V Integrated SR Controller, Supporting both DCM and CCM Operation
Incorporates Primary Driving Circuit, Secondary Controller, and Synchronous Rectification Driver
Extremely Low Operating Current in Standby Mode
Frequency Modulation and Peak Current Mode Control with Slope Compensation,Line Compensation, and Leading Edge Blanking
Adjustable Cable Drop Compensation
OVP, POCP, Real Secondary-Sense Output OLP, Internal/External B/O and B/I, SCP, Current-Sensing Short Protection, Internal Thermal Shutdown, UVLO, and Ext.P
Available in a SOICW20 and SOICW20-19 Packages
Show more
Show less

Active Part Numbers:
MPX2001GY-C889-P MPX2001GY-C889-Z
Evaluation Tools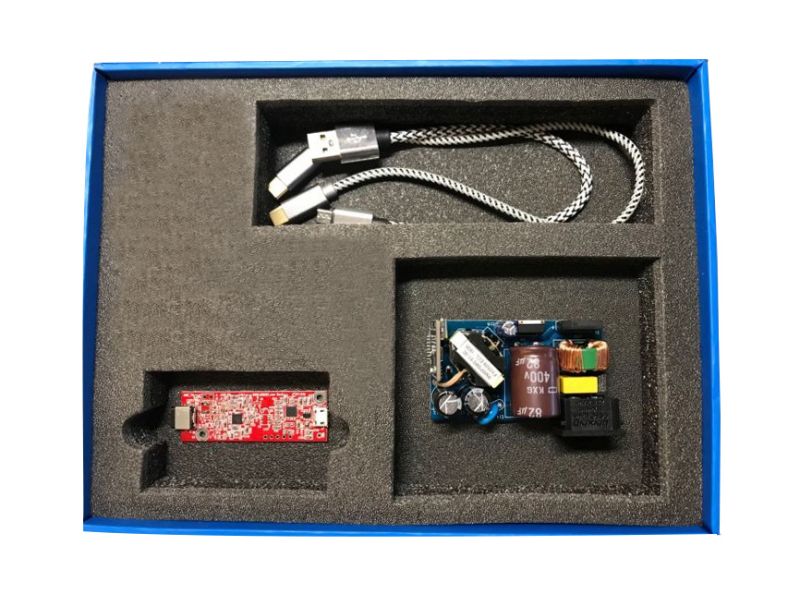 EVKT-MPX2001-45-PD Evaluation Kit MPX2001 Evaluation Kit All-in-one Flyback Controller with Integrated Primary and Secondary Controller
The EVKT-MPX2001-45-PD is an evaluation kit for the MPX2001, which includes an evaluation board designed for a 45W Type-C PD adapter. The board is designed in a very small form factor with a very high power density. Its electrical specifications are suitable for the typical cell phone and computer power adapter. The particular benefits for the board are the very low no-load power consumption (<0.075W) and the very high overall efficiency, greatly exceeds DOE Level VI & CoC Tier2. With the Power Adapter Tester (PAT), the performance of the board can be easily evaluated.
EVX2001-Y-00D
Evaluation Board for for the MPX2001, a 65W Type-C Adpater Flyback Controller Solution
EVX2001-Y-00C
90VAC~265VAC/50Hz/60Hz, 12V/5A Evaluation Board