Offline 600W Battery Charger:
PFC + LLC with HR1211
REFERENCE DESIGN

Get valuable resources straight to your inbox - sent out once per month
We value your privacy
EVHR1211-Y-00B is an evaluation board for Lithium-ion chargers, which are typically used in e-mobility and Uninterruptible Power Supplies applications. It can also be used as a general power supply unit. The device will regulate the output voltage to 58.8 V in case of no battery attached. This solution is based on a PFC-LLC combo controlled from a single integrated circuit (HR1211).
Instead of using expensive low-frequency filters EVHR1211-Y-00B offers excellent power factor levels with active PFC (Power Factor Corrector). Also, the design shows high power density with low overall cost. In place of diodes, synchronous rectification (SR) decreases the voltage drop, and constant current constant voltage (CC-CV) control ensures the battery is charged properly.
Lithium-ion batteries generally require a Battery Management System (BMS) to ensure the battery operates within safe parameters. This charger can interact with a BMS through a relay signal. This helps prevent high-current spikes in the output connection, which can trigger the BMS protections.
Electromagnetic compatibility (EMC) conductive, harmonic emission and no-load consumption tests are done to ensure this device meets industry standards.
Features
Wide 85V to 265V Operating Input Range

14S battery configuration (3.6V)

High Efficiency, Up to 92%

Meets EuP Lot 6 and COC Version 5 Tier 2 Specifications

Meets Class A IEC61000-3-2 Standards

Meets EN55032 Class B Standards

High Power Factor (PF)

Overload Protection (Auto-Restart Mode)

Short-Circuit Protection (SCP) (Auto-Restart Mode)

Over-Voltage Protection (OVP)

Anti-Capacitive Mode Protection

Form Factor: 190 x 100 x 50 mm (3U rack STD)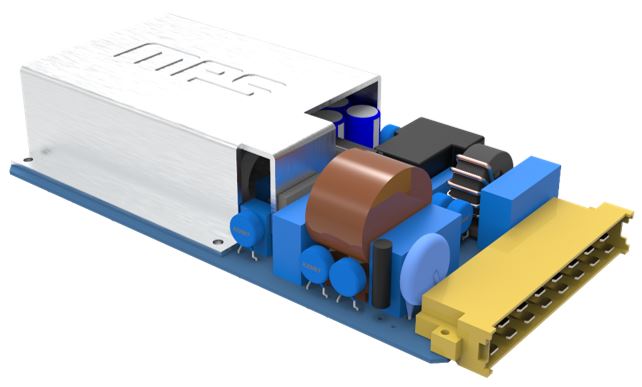 Applications
e-Bike Battery Chargers

Rack Uninterruptible Power Supplies

Block Diagram
Related Solutions
| | |
| --- | --- |
| MPS Integrated Circuit | Description |
| HR1211 | High-performance digital PFC + LLC combo controller |
| HF500-15 | Fixed frequency Flyback regulator |
| MP6925A | Synchronous Rectifier (SR) controller |
| MP2009 | Low Drop Out (LDO) voltage regulator |
System Specifications
| | |
| --- | --- |
| Parameter | Specification |
| Input voltage range | 85VAC to 265VAC |
| Output voltage range | 35V to 58.8V ±1.5% DC |
| Output current | 10A ±1.5% |
| Normal conditions | Input: 230/120 Vac; Output: 50.4 Vdc 10A (14S Li-Ion STD) |
| Board form factor | 190mm x 74mm x 50mm (3U rack STD) |
| Efficiency | >92% |
| Standby power consumption | Meets EuP Lot 4 and COC Version 5 Tier 2 (<500mW at 265V) |
| Conducted emissions | EN55032 Class B Standard |
| Output voltage ripple | ±100mV at full load |
| Output current ripple | ±485mA at full load |
Test Overview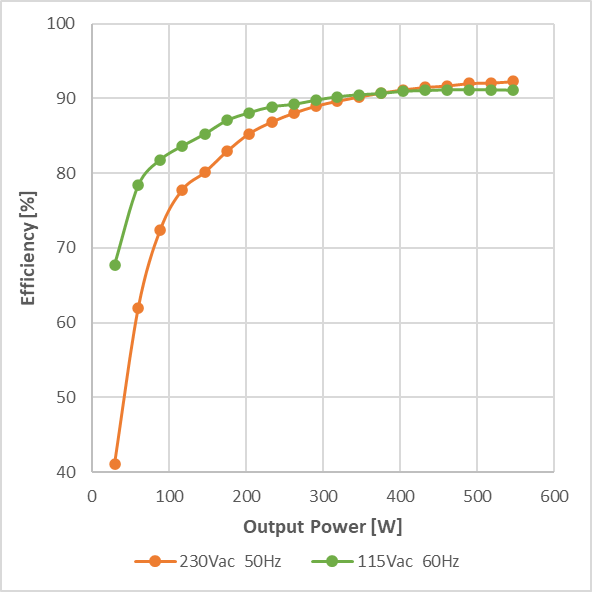 Efficiency Vs. Load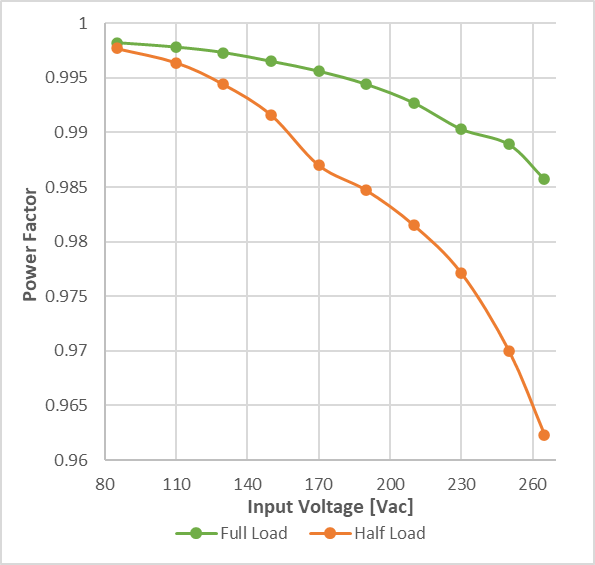 Power Factor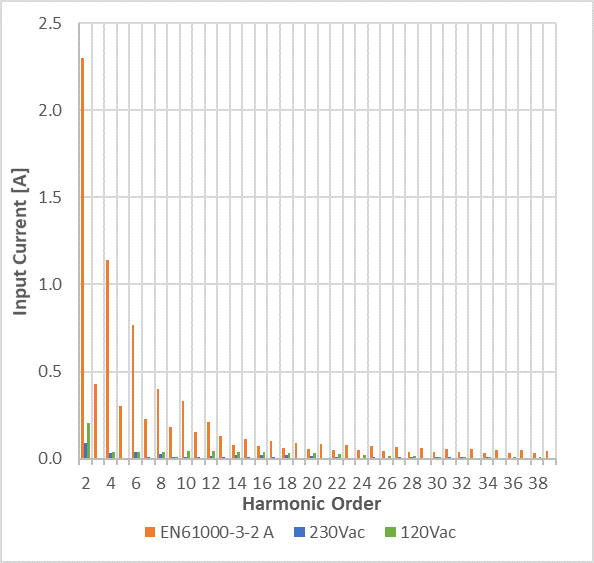 Current Harmonic Distribution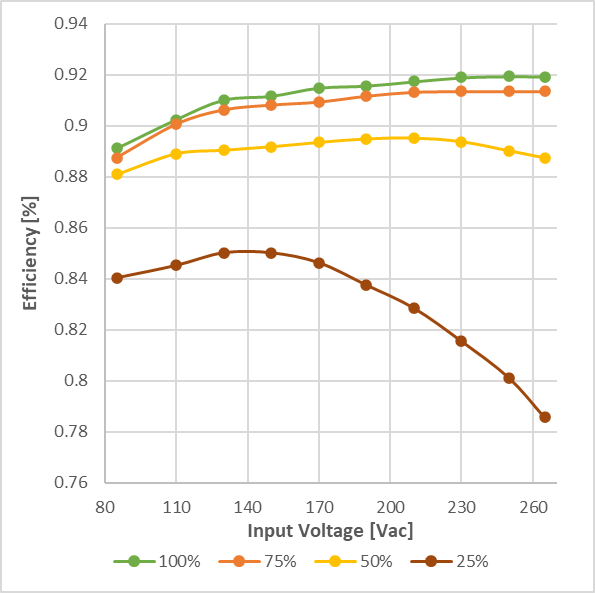 Efficiency Vs. VIN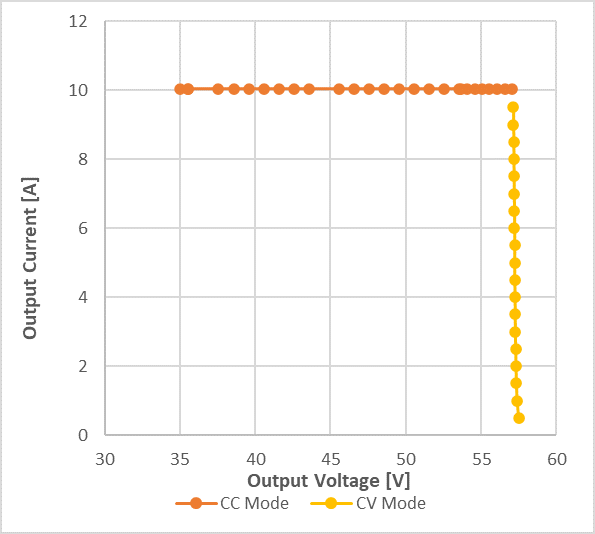 Output Characteristic