MP28490
NOT RECOMMENDED FOR NEW DESIGNS
5A, 30V, 420kHz Step-Down Converter with Power Good. Output Adjustable from 0.8V to 15V.
MP28490 continues to be in production for existing customers. Please consider this alternative for new designs: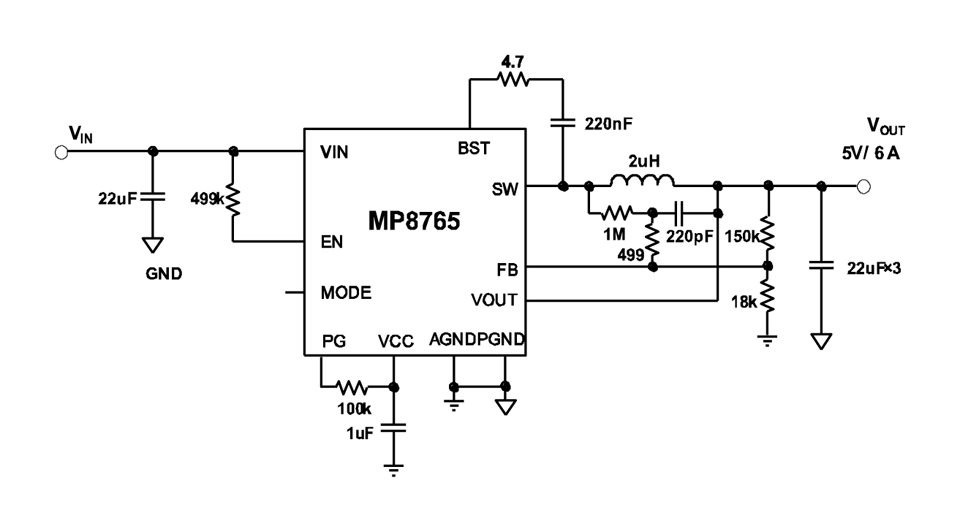 MP8765
24V, 6A High Efficiency Synchronous Step-down Converter with Hiccup OCP, PWM/PFM mode pin and output discharge
Features & Benefits
Wide 5V to 24V Operating Input Range
6A Continuous Output Current
PFM/PWM Mode Selectable
Low RDS(ON) Internal Power MOSFETs
Proprietary Switching Loss Reduction Technique
1% Reference Voltage
7ms Internal Soft Start
Output Discharge
500kHz Switching Frequency
Hiccup OCP Protection and Thermal Shutdown
Auto Retry OVP Protection
Output Adjustable from 0.604V to 5.5V
… and many more!