I2C-Controlled, Single-Cell Switching Charger with Power Path Management, Boost Output, and 3.5A Input Current Limit
Description
The MP2696B is a highly integrated, flexible, switch-mode, battery-charging, power-path management device designed for single-cell Li-ion and Li-polymer battery applications. The device can be used in a wide range of portable applications.
The MP2696B integrates three battery-charging phases: pre-charge, constant-current charge, and constant-voltage charge. It also manages the input power source via input current limit regulation and minimum input voltage (VIN) regulation.
Boost mode can generate the system power output from the battery. The MP2696B has an integrated pass-through path between the IN and SYS pins to pass VIN to the system. Both the charge and boost parameters can be flexibly configured via the I2C interface, and the device's operating status can also be read in the registers.
Full protection features include SYS short-circuit protection (SCP), VIN over-voltage protection (OVP), battery under-voltage protection (UVP), thermal shutdown, and JEITA battery temperature monitoring.
Show more

Show less
Features & Benefits
4.0V to 11V Operating Voltage Range
Up to 16V Sustainable Input Voltage
500mA to 3.6A Configurable Charge Current
3.6V to 4.45V Configurable Charge Regulation Voltage with ±0.5% Accuracy
500mA to 3.5A Configurable Input Current Limit with ±10% Accuracy
Minimum Input Voltage Loop for Maximum Adapter Power Tracking
Ultra-Low 25μA Battery Discharge Current in Idle Mode
Boost Converter with Up to 4.0A of Output Current:
Configurable Output Current Limit Loop
Configurable Boost Output Voltage
USB Output Cable Compensation
Configurable Inductor Peak Current Limiting
Comprehensive Safety Features:
Fully Customizable JEITA Profile with Configurable Temperature Threshold
Charge Safety Timer
Input Over-Voltage Protection (OVP)
Thermal Shutdown
SYS Over-Current (OC) and Short-Circuit Protection (SCP)
Analog Voltage Output IB Pin for Battery Current Monitoring
SYS Plug-In Detection
SYS No Load Detection
SYS DP/DM Interface for BC1.2 and Non-Standard Adapters
Status and Fault Monitoring
Available in a QFN-21 (3mmx3mm) Package
Show more
Show less
Active Part Numbers:
MP2696BGQ-xxxx-Z MP2696BGQ-xxxx-P MP2696BGQ-0000-Z MP2696BGQ-0000-P
Part numbers ending in P and Z are the same parts. P and Z only indicates reel size.
Meaning of P & Z
Evaluation Tools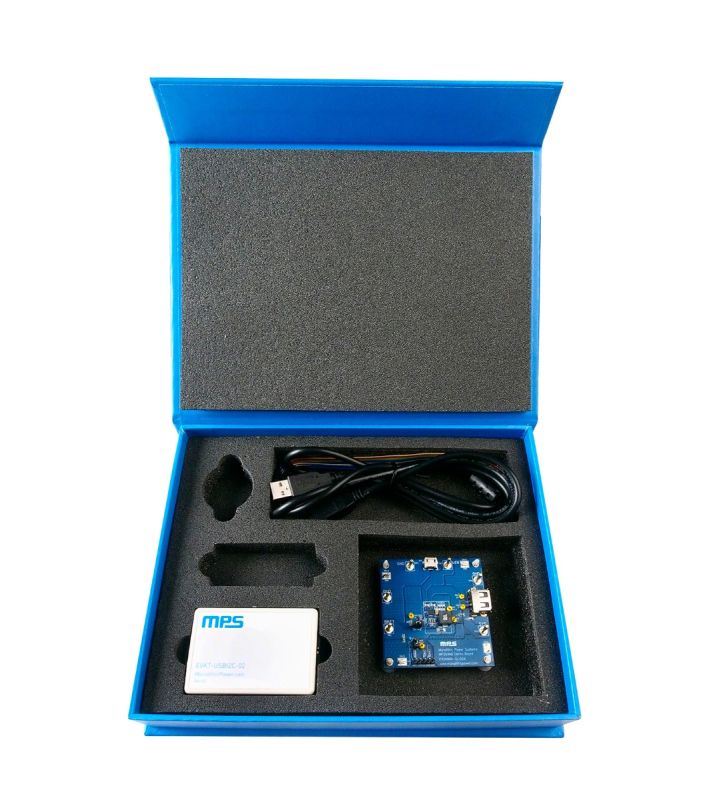 EV2696B-Q-00A
Single-Cell Switch-Mode Charger with Power-Path Management Evaluation Board
MP2696B I2C Evaluation GUI
The MP2696B is highly customizable. Users can configure the MP2696B via the downloadable I2C GUI.
EVKT-USBI2C-02
Communication Interface Device USB to I2C/PMBus, included with product evaluation kit or can be purchased separately.