5V USB, 1000mA, I2C-Controlled Linear Charger with Power Path Management for Single-Cell, Li-Ion Battery in QFN Package
Description
The MP2667 is a highly integrated, single-cell, Li-ion/Li-polymer battery charger with system power path management for space-limited portable applications. The MP2667 takes input power from either an AC adapter or a USB port to supply the system load and charge the battery simultaneously. The charger function features constant current pre-charge, constant current fast charge (CC) and constant voltage (CV) regulation, charge termination, and auto-recharge.
The power path management function ensures continuous power to the system by automatically selecting the input, battery, or both to power the system. This power stage features a low-dropout regulator from the input to the system and a 100mΩ switch from the battery to the system. Power path management separates the charging current from the system load, which allows for proper charge termination and keeps the battery in full-charge mode.
The MP2667 provides a system short-circuit protection (SCP) function by limiting the current from the input to the system and the battery to the system. This feature is especially critical for preventing the Li-ion battery from being damaged due to excessively high currents. An on-chip battery under-voltage lockout (UVLO) cuts off the path between the battery and the system if the battery voltage drops below the programmable battery UVLO threshold. This prevents the Li-ion battery from being over-discharged. An integrated I2C control interface allows the MP2667 to program the charging parameters, such as the input current limit, input minimum voltage regulation, charging current, battery regulation voltage, safety timer, and battery UVLO.
The MP2667 is available in a 10-pin QFN (2mmx2mm) package.
Show more

Show less
Features & Benefits
Compatible with 5V USB Power Sources
Fully Autonomous Charger for Single-Cell Li‑Ion/Li-Polymer Batteries
Complete Power Path Management for Simultaneously Powering the System and Charging the Battery
Programmable Input Current Limit and Minimum Input Voltage Regulation Thresholds
±0.5% Charging Voltage Accuracy
13V Maximum Voltage for the Input Source
I2C Interface for Programming Charging Parameters and Status Reporting
Fully Integrated Power Switches and No External Blocking Diode Required
Built-In Robust Charging Protection Including Battery Temperature Monitoring and Programmable Timer
Built-In Battery Disconnection Function for Shipping Mode
Thermal Limiting Regulation on the Chip
Available in an Ultra-Compact QFN-10 (2mmx2mm) Package
Show more
Show less

Active Part Numbers:
MP2667GG-xxxx-P MP2667GG-xxxx-Z
Part numbers ending in P and Z are the same parts. P and Z only indicates reel size.
Meaning of P & Z

Evaluation Tools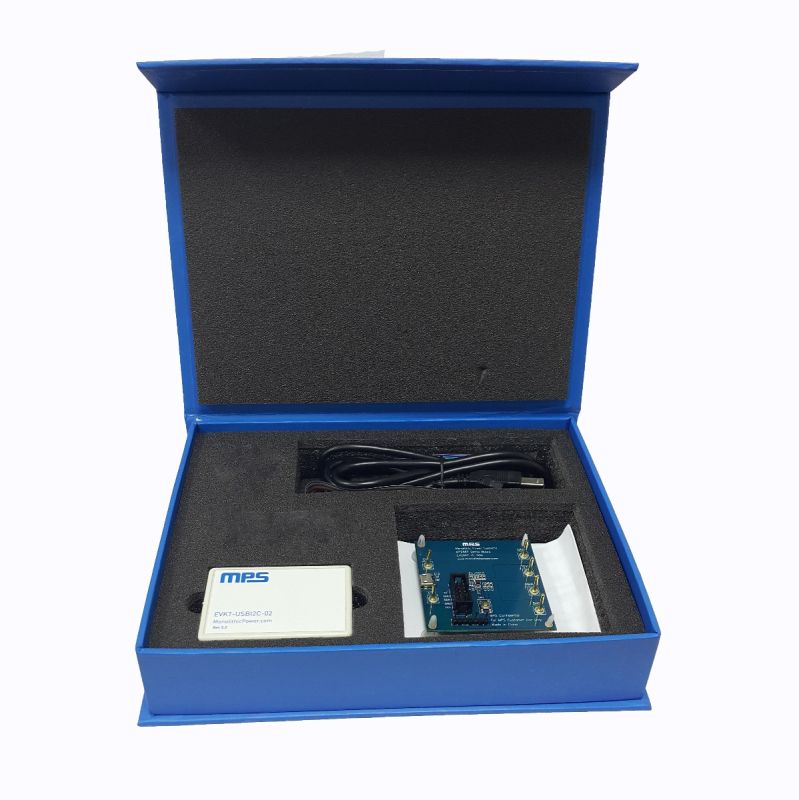 EV2667-G-00A
Evaluation Board of 1A Linear Charger with Power Path Management for Single-Cell Li-Ion Battery in QFN Package
MP2667 I2 Evaluation GUI
The MP2667 is highly customizable. Users can configure the MP2667 via the downloadable I2C GUI.
EVKT-USBI2C-02
Communication Interface Device USB to I2C/PMBus, included with product evaluation kit or can be purchased separately.