Careers
Our Mission
MPS' mission is to focus on providing ease of use power solutions in Cloud Computing, Telecom, Industrial and Automotive market segments. We have become a technical leader in Integrated Power Semiconductor and Systems Power delivery architectures in the world. We accomplish this by:
Designing innovative, leading edge products that provide effortless programmable miniature power solutions to our customers.
Continuing to advance and improve our leading edge process technology in order to reduce manufacturing costs and improve product performance.
Providing high quality products and service to our customers and our focus is top-tier companies who are leaders in the targeted markets.
Fostering a business environment where our employees will excel and grow along with the company. This enables us to attract and recruit the most capable and talented employees in the business.
Core Values
We cultivate creativity
We do not accept the status quo
We are passionate about sustainability
We are committed to providing innovative products to our customers
We are committed to improving our product quality to a zero ppb failure rate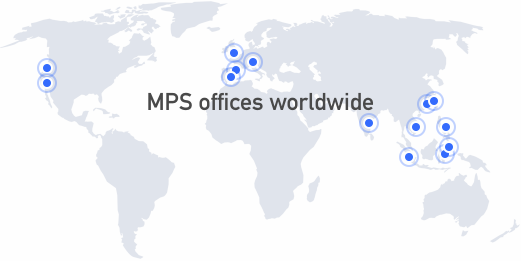 "MPS' founding principle, number one is for us to create a sustainable, candid, friendly, compatible environment, so that everybody can succeed in his or her own capability."
— Michael Hsing, CEO and President
"MPS provides the best solutions for clients using our proprietary technology and highly integrated monolithic products. Meanwhile, we will try our best to provide an excellent platform to help every employee succeed."
— Deming Xiao, President of MPS Asia Operations