Who we are
We are creative thinkers. We break boundaries. We take technology to new levels. As a leading international semiconductor company, Monolithic Power Systems (MPS) creates cutting-edge solutions to improve the quality of life with green, easy-to-use products.
What we do
We make power design fun! With our innovative proprietary technology processes, we thrive on re-imagining and re-defining the possibilities of high-performance power solutions in industrial applications, telecom infrastructures, cloud computing, automotive, and consumer applications.
Where we come from
It started with a vision. Michael Hsing, pioneering engineer and CEO, founded Monolithic Power Systems, Inc. in 1997 with the belief that an entire power system could be integrated onto a single chip. Under his leadership, MPS has succeeded not only in developing a monolithic power module that truly integrates an entire power system in a single package, but also it continues to defy industry expectations with its patented groundbreaking technologies.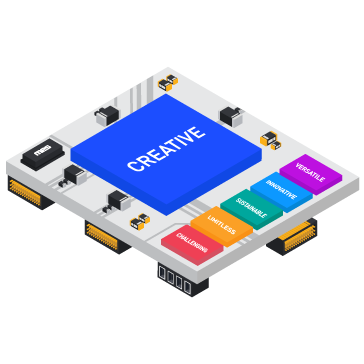 Our values
We cultivate creativity. As a company we believe in creating an environment that encourages and challenges our employees to collaborate and think outside the box to excel beyond their preconceived capabilities. We do not accept the status quo. We do not believe in limitations. Possibilities are endless at MPS. We are passionate about sustainability. It's about the future. From materials to finances, we are committed to conservation. We will not tolerate waste in an effort to improve and preserve the quality of life. Through the MPS Foundation, our company routinely provides donations to charities in the communities where we operate. For a list of organizations we support, visit our Social Responsibility website page. We are committed to providing innovative products to our customers. We strive relentlessly to make system design versatile and effortless to meet our customers' specific needs. We'll do the work, so our customers can have the fun!
Investor Relations
The latest in MPS stock quotes, historical information, company news and stock analysis.
VIEW ALL
>
News & Press Releases
Up to date MPS news, press releases, and general company updates.
VIEW OUR NEWS
>
Earnings Calls & Events
Current and previous earnings calls and events.
Read More
>